To advertise here contact us exclusivly.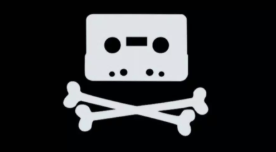 There are two music piracy cases. One is a case of a music piracy service, whose offer contains an illegal pool of 350,000 music tracks for an annual payment of 250 euros that ended in a cash settlement, and the other is a man who did the same but did not charge anything, which sent him to jail for 12 months.
Dutch anti-piracy group BREIN revealed that the platform they raided offered around 350,000 tracks for download. In contrast to a regular pirate site, users were charged 250 euros per year for a subscription. As BREIN decided to deal with the situation by themselves, they seized all evidence, from hardware to digital copies of pirated Music. However, things took a turn when BREIN and the operator settled the matter outside court. In addition to surrendering all the evidence gathered against him, he paid 20,000 euros for his release.
Wayne Evans was a DJ from Liverpool and was raided by the Police Intellectual Property Crime Unit following an investigation by licensing outfit PRS for Music. Raiding pirate radio stations has been the duty of the Police Intellectual Property Crime Unit to combat copyright infringement. PRS for Music seeks to uphold the law and protect its members from copyright infringements, the music industry's licensing arm.
In 2015, DJ Wayne Evans was raided by the Police Intellectual Property Crime Unit following an investigation carried out by PRS for Music. Evans was found out to have uploaded Music to torrent sites such as The Pirate Bay and KickassTorrents. In addition, he is also the operator behind DeeJayPortal, a download site specializing in acapella versions of music tracks. Despite the similarity of the two cases, Wayne Evans landed on a 12-month imprisonment sentence after entering a guilty plea in October 2016.
Click here to find out how this happened.