To advertise here contact us exclusively.
Can you Combine Analog with Digital in the Sony PS-LX310BT Bluetooth Turntable?
Vinyl turntables have come back into fashion, thanks to the huge resurgence in vinyl music collecting. However, like many modern takes on the old classic design, there has to be an element of the new and sometimes technological advanced so. Who better to craft an analog product, that combines analog & digital output, than Sony. Not just the masters of digital entertainment media, but also the masters of the world of pre-digital.
There are different price limits of vinyl turntables available to buy on the market. They range from different prices. You could say the low range is about $100 or less, and the mid-range is up to about $500, and then expert and above beyond that.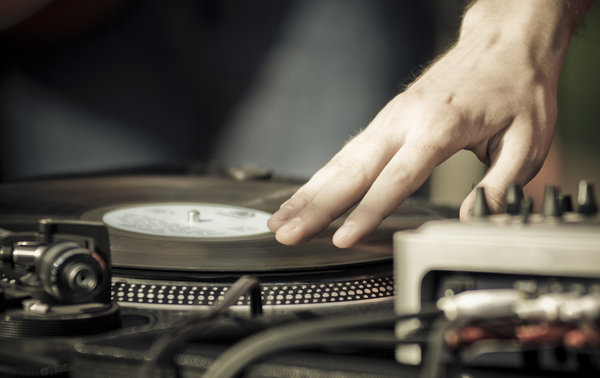 This vinyl turntable allows you to play records at two different speeds. 33 ⅓ RPM and 45 RPM. The slider for the speed & size is located neatly on the deck, to the right of the arm. There isn't much choice, apart from the choice for speed, and the choice for size, which gives you 7" or 12" vinyl records. Just turn them gently, they slide quite decisively to the chosen choice.
You shouldn't be considering a bargain-basement vinyl turntable. It's the worst possible investment you could make into your vinyl collection. Imagine how you would feel if you knew that because of your cheap $100 under commitment of something midrange, you were actually damaging your record collection long term.
The next thing to explore is the start button to get your correct vinyl record playing, and start the party! You have the up-down button to lift the tonearm up or down, and then when it's ready you can press start. It is a belt-driven turntable, so although not as fast to startup as a direct drive, it is more affordable to purchase. It all comes preassembled with the belt drive set up for you. The pre-built arm also cannot be changed, however, the stylus can be changed.
Now you might be wondering what lends this vinyl turntable to the name of Sony so far, and you could be correct in thinking there isn't much more to this apart from this nice, almost Playstation esque design of a vinyl player. However, to go into a bit more detail about what you can expect, let's discuss the output.
The output of the turntable is in three forms. It has a USB connection for that direct to computer recording. So you can record your records in the highest quality digital format. Remember, it doesn't have to be MP3, it can be .WAV too, which is a really high-quality recording format.
Depending on what software you want to use, for example, Audacity is one software that you can record and edit in extreme detail, with real ease.
There is built-in switchable phono, with output/line out phono preamp. There is also the option of three gain settings. This is the setting you want if your speakers and your equipment are off the traditional setting. You'll be at home here if you play electric guitar for example. There is also a hood for the record player to keep it dust fry while you don't use it.
With Sony, what more can you expect but cutting-edge wireless technology, with a Bluetooth connection for anyone that has compatible speakers. This means you can broadcast near or at a small distance without any wireless. If you have a compatible Sony speaker bar, then it will connect easily.
You have the option to plug in RCA cables for a stereo system connection. However, the Bluetooth connection is probably what you looked at these for. Quite right. They also work with Bluetooth headsets. However, for best results, they should have a volume control, as the turntable has no volume control on it specifically.
How does the actual longevity and mechanism fair though? Well, the platter is stable. It is made from aluminum die-cast for reduced vibrations while in use, and a better sound. The tonearm that is attached to the player, and is used to hold the needle in it, is a straight design, and with using the material aluminum again, feels just right. Everything you could want from a Sony named product. However, bear in mind, Sony is also known for putting its name on products, which are normally white labeled. This might be the case with this vinyl turntable, but really beneath the hood, there is nothing that would leave you thinking that.
There have been many positive reviews online for this turntable, and you can be sure that it comes with everything in the box. Just don't expect a record collection to accompany it, that will take you the time to do that. May it be one of your best vinyl experiences possible.