To advertise here contact us exclusivly.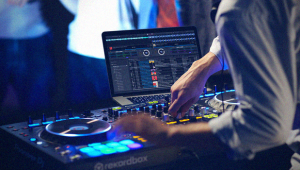 Let's face it, not everyone can afford all the hardware normally needed by a DJ, so we should be glad for how developed the world is now. Today, in your laptop, you can have your desks, Public address system, CDs and all the other stuff you need to be a DJ.
With a laptop, anyone can be a DJ; all you need is just a laptop and a mixer and your set are complete. The question now is; do you know how to use your laptop as a DJ set? If you don't, then you may find this article really helpful.
To be a DJ using your laptop, you need:
A good and powerful laptop
When I say you need a powerful laptop, I don't mean you have to get a system with 12 GB ram or a Core i7 processor; with just your Core i5 laptop of 8 GB ram, you can be DJ.
Before you choose a laptop for Dj journey, there are things you must consider.
First, you have to have in mind what kind of DJ you want to be. The specs your laptop needs to have to be a successful DJ for a marriage ceremony, club or a party varies. You can use Virtual DJ software to DJ for a party. This software doesn't require a really powerful system. If you are to DJ for a club then you need a very reliable laptop. You don't want your laptop crashing while you're acting as a DJ for a club. The next thing to consider is the specifications of your laptop.
To run a powerful DJ software without problems, you need a pretty decent laptop. Try to get a laptop of at least Core i5 processor because you don't want your software lagging behind while you are acting as a DJ. You also need to get a system of at least 8 GB ram. If you have a 12 GB ram system; better, your software should be running with no issue. If you want to use DJ software like Ableton Live, Traktor or other really powerful software then you need to get a laptop of at least 16 GB.
Laptops I recommend for a DJ:
The truth is that the company which makes the laptop or what operating system it runs on doesn't matter. Some people feel that to be a successful DJ, you need a top-class Mac book but that is not true. All that matters is the processor and the ram of the laptop you choose.
Below are some of the laptops I recommend:
Intel Core i5-8250U Quad-Core, 12GB DDR4, 1TB

MacBook Pro 15" Intel Core i7, 16 GB RAM, 512GB SSD

Dell XPS 15 9560, 13 9360

Lenovo Yoga Book

Apple MacBook Retina Display

Dell Nvidia GeForce GTX

Asus ROG GL552VW-DH71

Alienware AW13R2-1678SLV
Best software a DJ can run on a laptop?
There is a number of software packages you can use as a DJ. Some can run on average laptops while some require really powerful laptops with badass processors.
Below is the software you can use to DJ:
Traktor Pro 3

Serato Scratch live

Ableton live

Virtual DJ
Traktor Pro 3: This is the most popular laptop software available for a DJ. It has its own Midi Controllers that works great. If you choose to use this software then I advise you to do so in combination with its mixer. Their mixers were designed to work along with the software.
Serato Scratch Live: This is also very popular. This might be because of how great it is. This software can be directly used with Pioneer CDJ's, which has made it a perfect choice for many club DJ's. This software costs only $129 or you can choose to subscribe to it on a monthly basis for $9.99.
Ableton Live: this software is majorly for production. This software is cool if you are to be a DJ for live shows. This software should be left for pros because it is quite difficult to understand especially for amateurs. It is also quite expensive; this Ableton live version 10 software costs $499.
Virtual DJ: Currently, this software is not popular among DJ's; they prefer to use Traktor or Serato. If you are just starting out as a DJ, I would advise you to go for this software. It is quite simple to get around.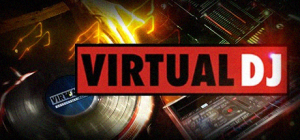 This software is also a great choice if you are not going to be mixing a lot of songs. It is perfect for a party or wedding ceremonies.
Recently virtual DJ has been trying to retake their position in the market. They have upgraded their software and put in it all the cool DJ effects, samples and even video software. Virtual DJ is a very compatible software and this makes it really cool.
For $299 or $19 monthly, you can use Virtual DJ.
Connecting a Mixer to your Laptop
This is the next thing you have to know since you now know what specifications of the laptop you need to run your DJ software.
There are two major types of mixer which can be connected to a laptop
DJ controllers

Analogue mixers
Analogue mixers were originally mixers that work alone; without a laptop. Before you just had to connect them to a turntable and they will work just fine.
Today, these mixers can be connected to a laptop. But to do that, you need a sound card or a time code. Analogue mixers are very reliable and sound better than the DJ controllers.
DJ Controllers are of newer technology than the analogue mixers. These mixers work great and are a worthy competitor to the analogue mixers. They practically got all you need to get the club grooving.