To advertise here contact us exclusively.
There are many Dj's worldwide, but who are the top DJ's in the world? DJs, also known as disc jockeys, are mainly associated with radio personalities who introduce and play songs on radio stations. However, DJs are much more than this. The term disc jockey has come to include anyone who plays recorded music for a live audience. Disc jockeys began to be popular when old records were still used, but most DJs today use electronic tools to play and enhance music. DJs do not only include those who travel around and play music at bars, nightclubs, and weddings. DJs can be specific to certain genres of music and often create their own sounds.
In fact, many of the most popular DJs are extremely creative. They have their own audio mixers, drum machines, synthesizers, and even effects units in some cases. DJs can take simple sounds and combine them with others to make their own unique audio mixes. Here are the top DJs in the world: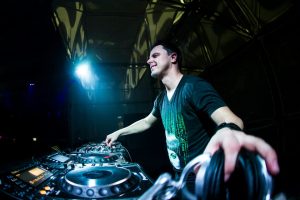 Markus Schulz – Hailing from Germany but now residing in Miami, Florida, Markus Schulz is a trance DJ who has released his own albums along with several mix compilations. He is a top DJ genius with remixing tracks and has worked with such artists as Madonna, Depeche Mode, Jewel, and Fat Boy Slim with several of his tracks reaching the top of the charts worldwide.
Schulz has toured all over the world and played at some of the largest international events and festivals including Trance Energy 2010, Electric Daisy Carnival, Monster Massive, Electric Zoo, Love Parade, Together as One, the Ultra Music Festival, and the Amsterdam Dance Event. Markus Schulz started as a DJ playing gigs for birthday parties but has now become one of the most recognizable DJs in the world. In 2011, Schulz charged over $10,000 for just one gig. Schulz uses digital storage for his gigs, and is considered one of the Top DJs in the World.
Armin van Buuren – Born in the Netherlands, Armin van Buuren is a DJ and producer of trance music. Van Buuren has set several records with his music. His album Imagine released in 2008 made music history when it debuted at No. 1 on the Dutch charts. He has also been named the worlds number 1 DJ five times by DJ Magazine. On top of that, Armin van Buuren also hosts a radio show every week called A State of Trance with twenty-five million listeners from all over the world. He is another one of the top Dj's in the world.
Although van Buuren has pursued an education in law, his musical career has taken off. Besides releasing several studio albums and remix albums, van Buuren started a record label and his own compilation series. Armin van Buuren has played all over the world and has even headlined his own shows called A State of Trance shows. He has also played at several events including Together As One. For his shows, Van Buuren uses the three Pioneer CDJ1000s and three Technic 1200s.
Tiesto – Also born in the Netherlands, Tijs Michiel Verwest is a musician, record producer, and DJ of electronic dance music. His musical genres also include trance, house, electro house, and progressive house. Tiesto's accomplishments include the release of several studio albums and remix albums and founding his own record label called Black Hole Recordings. Tiesto has also been on several world tours like the Elements of Life World Tour and the Kaleidoscope World Tour. Currently He is considered one of the hottest DJs in the World, especially when it comes to all night trance.
Tiesto has headlined his own tours in Europe and North America. He has his own radio show entitled Tiesto's Club Life. He even performed at the live opening ceremony in Athens, Georgia for the 2004 summer Olympic Games. In addition to his music, Tiesto has been involved with several charitable organizations including Dance4Life, a foundation raising awareness of HIV/AIDS. He also raised funds for the victims of the 2004 tsunami in Asia. He uses two SL-1210 M5G Technics turntables.
Paul van Dyk – Born as Matthias Paul in East Berlin, Paul van Dyk is a DJ, record producer, and musician of electronic dance music. Van Dyk has won several awards for his music including Grammy Awards. Before his musical career took off, Paul van Dyk worked as a broadcast technician and even trained to be a carpenter. Cut off in East Berlin, van Dyk listened to several illegal western radio stations in order to learn the basics of music.
During the course of his career, Paul van Dyk has released several studio albums but has also provided music for several movie soundtracks and video games. He has remixed music from Justin Timberlake, Britney Spears, and Depeche Mode. Van Dyk has toured around the world and appeared at Trance Energy 2009. Paul van Dyk has also been politically active. He is outspoken about his anti-war stance and opposed the Iraq War and the War in Afghanistan. He created a complication called The Politics of Dancing and participated in the Rock the Vote campaigns.
David Guetta – Besides being a DJ, David Guetta is also a producer of house music from France. He started spinning music at the age of seventeen for the local nightclubs and has gone on to become one of the most popular producers in the music industry. He has worked with Kelly Rowland, Fergie, LMFAO, Usher, Nicki Minaj, and rapper Flo Rida. Guetta has sold over six million albums and co-founded the record label Gum Productions. Guetta has also been the subject of a full-length documentary about his life, and is considered one of the great all time Dj's in the world too.